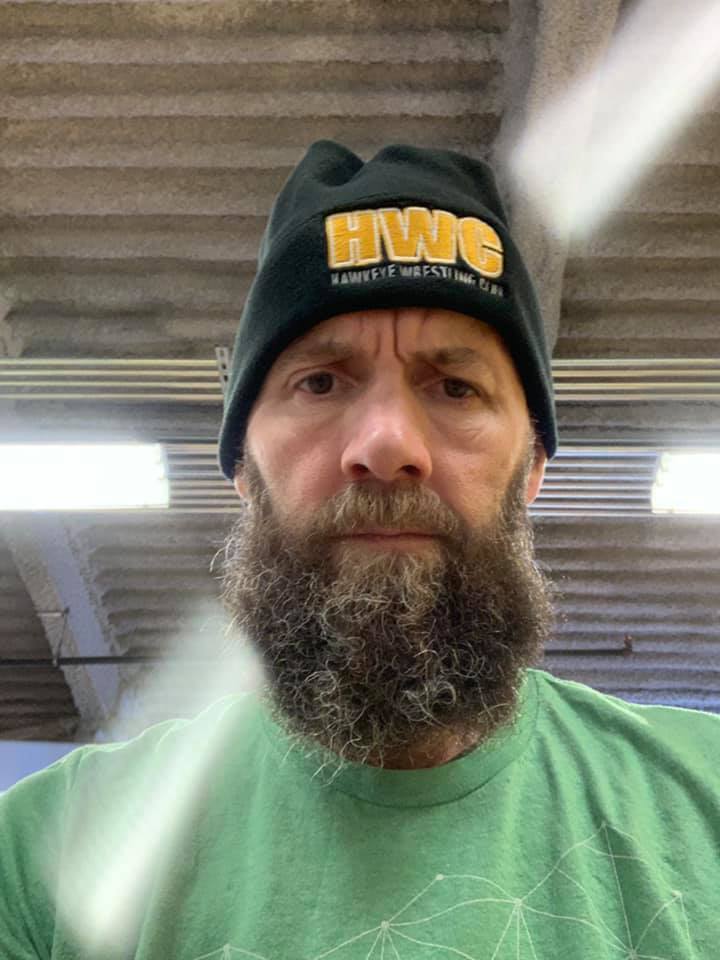 Quote from Coach Terry Brands, "Steve is a great friend of mine, a man of integrity. I am so impressed by his toughness and I love him dearly."
Let me introduce you to Steven Cannon, he is from Iowa AND is a Hawkeye Alum. He has competed in nearly 100 marathons, a 350-mile bike ride across Alaska, a 1000 mile run around Lake Michigan, and the world's longest kayak race! 
Steve recently set his limits to new heights. On February 24, Steve will take on the world's largest winter ultra-adventure, the 1000-mile Iditarod Trail Invitational (ITI) in Alaska, on his fat bike, fully self-supported. The ITI is referred to as the "world's most difficult endurance race," and Steve will be attempting to become the first Iowan to complete it.
Steve has been training in treacherous weather conditions for the past four years to prepare for what could be 30 frozen days and nights chasing the historic trail from Knik Lake to Nome. The ITI has built its reputation on notoriously inhospitable conditions and minimal outside support.
In 2016, Steve earned induction into the "Order of the Hrimthurs" a select group of winter ultra-endurance athletes On February 24 he'll be one of just a few American participants selected to race against 16 competitors from across the globe. 
The self-trained' athlete's will-power is like no other, and so his heart. His adventures have raised nearly $700,000 for numerous charities.
Please consider donating to Steve's Iditarod adventure. Proceeds will go directly to support the Hawkeye Wrestling Club… 
>>>>>>>>>>Click here to donate
On behalf of the HWC, Thank you Steve!
Randy Novak
President 
President, Hawkeye Wrestling Club