Join the Inner Circle and get in touch with other fans, support your favorite athletes and coaches, and help the Hawkeye Wrestling Club grow into a community for wrestlers and fans across the state.
308 E. Burlington St. Box #247 
Iowa City, IA 52240
admin@hawkeyewrestlingclub.com
The Hawkeye Wrestling Club serves a passionate group of people. Iowa wrestling has a long history of developing world class athletes.
We recognize that supporting Iowa wrestling is also a passion for many people. Among those, there are some who want to be involved at a level that gives them inside access. That's why we created the Hawkeye Wrestling Club's 'Inner Circle', to allow those fans to support the Club in a way that reflects who they are to Iowa Wrestling… A member of the Inner Circle.
In order to attract high level talent, we need a high level club… so join us!
Our Inner Circle Members get the first crack at our exclusive gear through our by-quarterly Flash Sales. This gear will be high-end and allow you to show your level of commitment to the cause when you are out on the town or over at historic Carver-Hawkeye Arena. Members will receive a redeemable code that they can use at any of our online sales. The redeemable code is the equivalent of one month's donation to our club. Redeemable codes will renew on October 1 of each year. Codes will not rollover to the following year.
We have a private forum exclusively for the members of the Inner Circle. Want to see what we are talking about? Join us! After you sign up for the Inner Circle, click here to join the Forum. The Inner Circle Video Vault is exclusive video content, just for Inner Circle member.
Recurring donations to our club not only helps propel us forward, it also gives you insider access to our program and facilities. Get access to a private clinic led by Hawkeye Legends, a look behind the scenes at our practice, and first crack at merchandise and apparel designed for our most loyal supporters.
We are producing regular content for our Video Vault to give you a glimpse of what's coming and what our team is up to. We also have a private forum exclusively for the Members of the Inner Circle. Want to see what our most loyal supporters are talking about and see what our team is doing? Join us!
Monthly & Annual Donations
You're just dipping your toes in and this amount of support puts shoes on our feet! Because of your support we are able to buy one pair of wrestling shoes for one of our team members.
This donation allows us to buy a uniform and singlets for one of our team members. We not only want to perform great but we want to look great too!
Supporting our team with this gift helps us book hotel rooms at the most ideal locations. When preparing for competition we want our team to feel at home and be as relaxed as possible while they're off the mat.
Donations at this level help provide domestic airfare for our athletes. Whether it's for a training camp at the Olympic Training Center or for a major event in Las Vegas, we know you got us covered!
Loyal fans giving $3,000 can send our coaches to events and/or training camps with our athletes. Having our coaches matside is a huge advantage to our team members, giving them the piece of mind that someone has their back! It also lets us get the highest quality foods, for every meal, while on the road.
Ally's that give at this level allow us to support our team by promoting them. We are able to design, implement and maintain our website and marketing campaigns to not only grow our athletes' brand but also the club's brand, in both the wrestling community and the community at large.
*Names with an asterisk denotes supporters at Level 5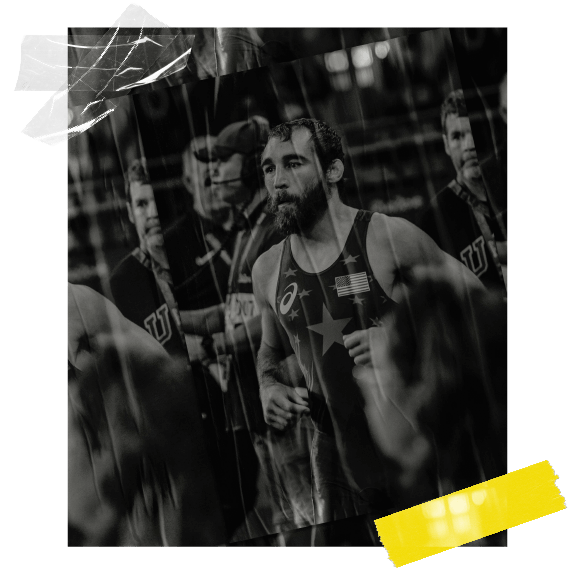 Hawkeye wrestling club survives on donations from people like you. With your support we can make the Hawkeye Wrestling Club the best Wrestling Club in the world!